Casting Off
I had PRP on October 2, a Friday, and took off my aircast the following Thursday evening, per my doctor's instructions of "one week in the boot."
I'd stopped sleeping with it on after the first sleepless night. I slept in an ankle brace from Walgreen's instead. But I had some trepidation about walking around without it on. The aircast had been generally comfortable and I had mastered the art of having the boot, not my foot, take my weight. Moreover, my ankle was still swollen, and my Achilles still hurt. I was told the swelling could last for up to two weeks, though.
A day or two after PRP, I weighted my left ankle accidentally and it seemed like all of the acute pain of the PRP injection rushed back. But a few days later I did a test weight and the level of constant pain didn't increase appreciably.  That was a good sign.
The best part of taking my cast off was actually taking my uncomfortable mountaineering boot off my right foot.  My sneakers felt so much lighter. I had to loosen the shoelaces to make space for the swelling on my left foot, though.
Walking Outside Again
It was weird to walk again. The first night I took the cast off, I had to remember how to walk again normally, without limping.
The impetus for taking the cast off on Thursday evening instead of the following Friday was a nail trim we'd scheduled for our dog at the nearby Petco. Someone had to carry the dog food we would buy. After we parked, my husband and dog ran far ahead of me, while I shuffled behind. I found I had to take very short steps to avoid pain and limping. Coming back, my husband and dog managed to run from the Petco to the park across the street, run around the park, and get back to the car in the time it took me just to walk from the Petco to the car. But at least I was walking.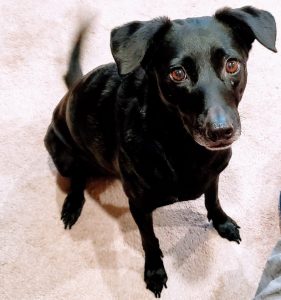 Exercise during week 2 of PRP recovery mostly consisted of walking my dog. I took a lot of photos of pretty fall foliage in my neighborhood. After a few days, I was able to lengthen my gait to my normal stride, and stop limping. But the pain continued.